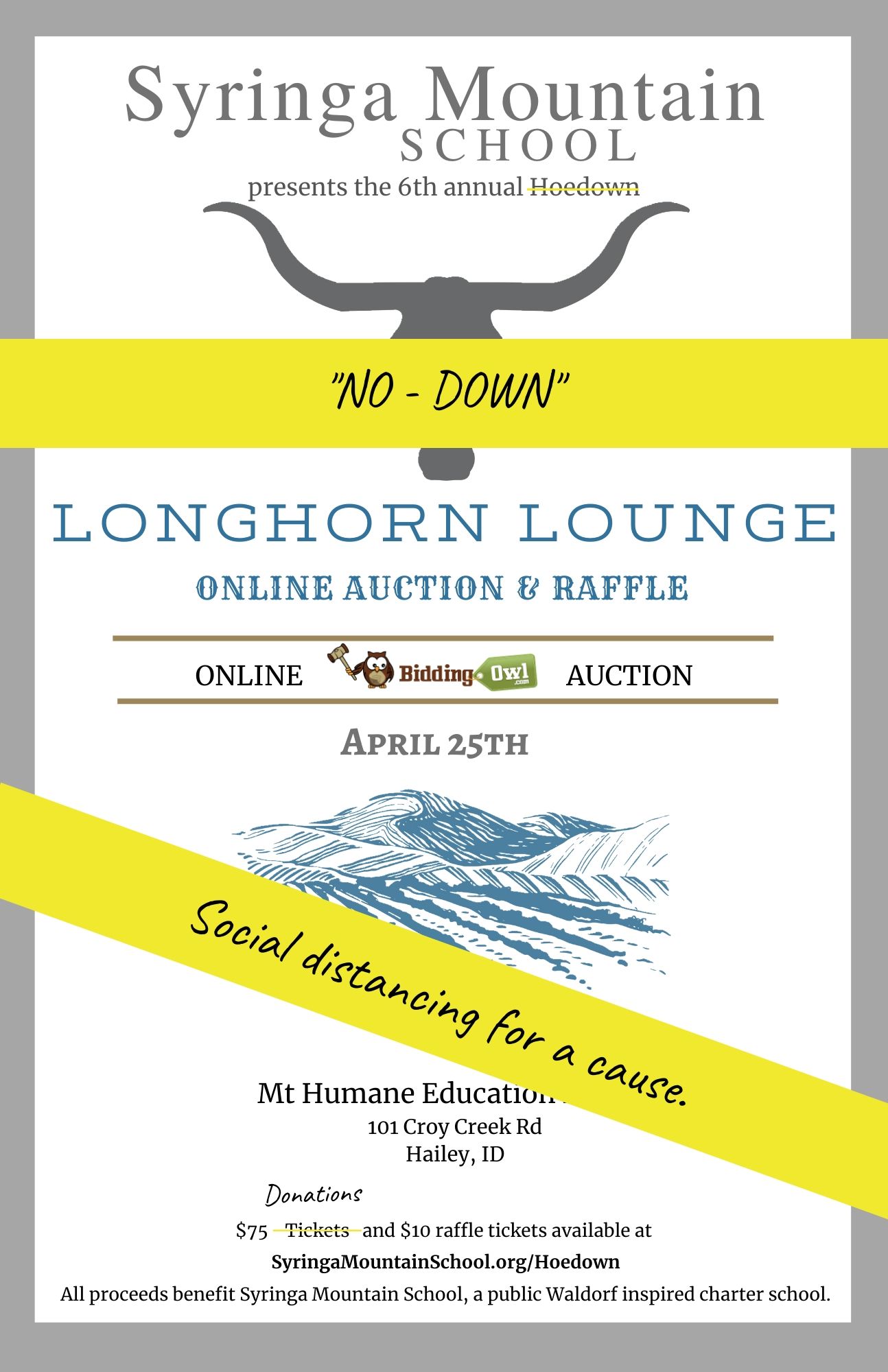 Due to mandated social distancing, Syringa Mountain School's spring fundraiser, the Longhorn Lounge Hoedown, will NOT take place on April 25. We are please to invite you to our 'no-show' event: the "No-down!"
So stay home, hang out in your backyard and help support Syringa!
What WILL happen April 25th you ask? All online auctions will close, and we will draw our large raffle winners! And you can still support Syringa Mountain School with fully deductible "ticket" donations. 
Invitations have already been sent and sponsors have signed up to support. Tickets (now considered a donation) are ready for purchase. Now is your opportunity to support Syringa from the comfort of your own home. If you'd planned to attend the event or not, you can now show your support with the click of a button!
Last year's event raised over $60,000 in funds needed to run our school!
Our goal for this year's "No-down" is to raise at least half of that goal. Your participation and additional support is vital.
                 OR
For questions give us a call at 925-348-3521
AND we still invite you to join us as a sponsor. Whether you would like to sponsor as a family or a local business, your sponsorship means that the funds raised at the Hoedown will go directly to supporting students. For sponsorship details, please click here.
All proceeds benefit Syringa Mountain School, a public Waldorf inspired charter school.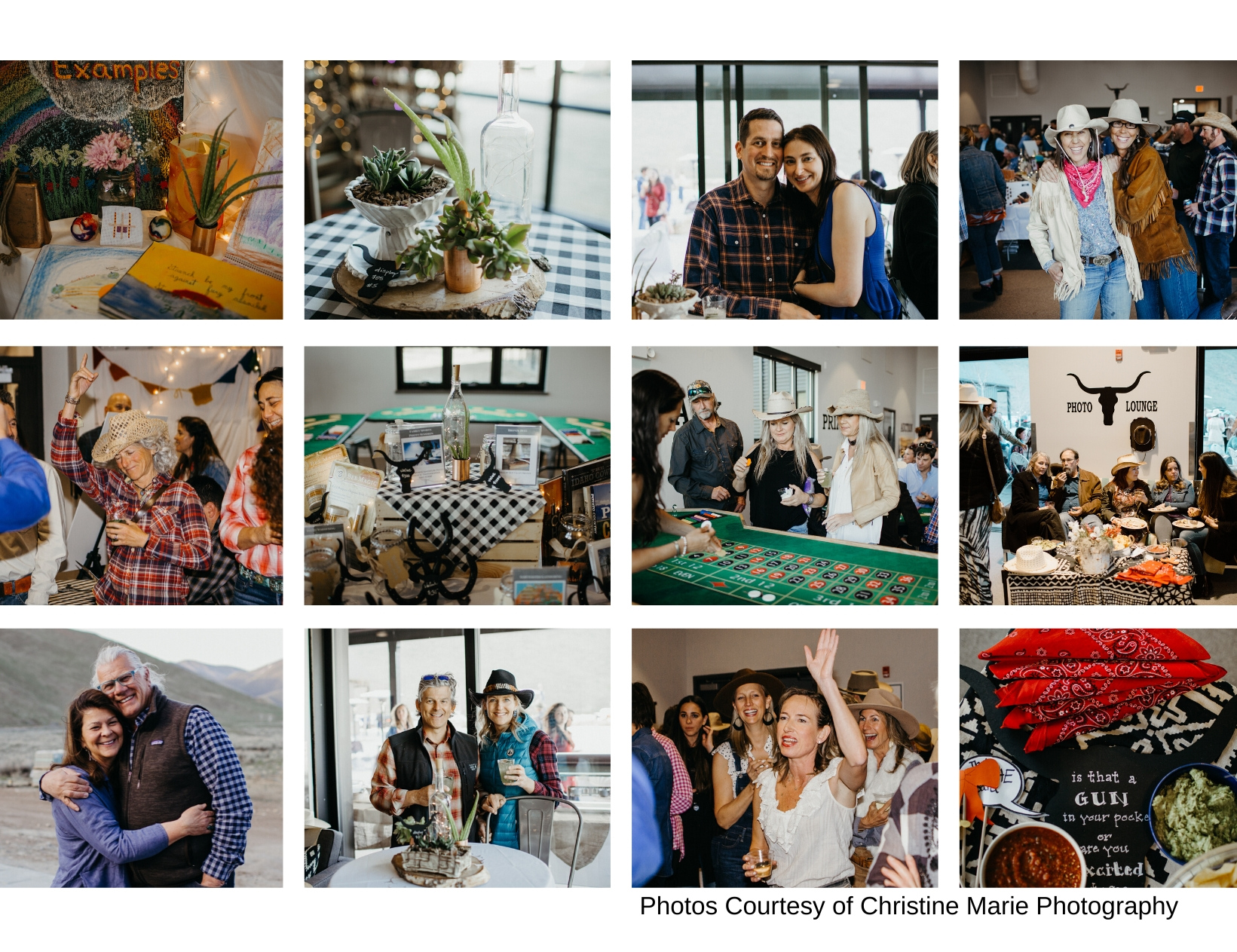 Thank you to all of our family and business sponsors. We couldn't do it without you!