News and Updates
Our Open Enrollment for New Students ends May 2nd!  Stop by for our "Tuesday Tours!" Feb 1 -Apr. 26

Any Tuesday 8am-10am, parents are welcome to visit our classrooms to see what makes us unique.  We appreciate a call to reserve your space:  208-806-2880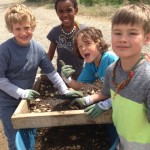 We still have a few spaces left in our classes – KG-6th Grade.  Interested in enrolling mid-year?  2015 -16 Transfer Students Procedure
New great reads from our Facebook page….
Member:

Syringa Mountain School is currently a K-6 public charter school located in Hailey, Idaho, just 12 miles from Sun Valley and the neighboring town of Ketchum. Our school provides a rigorous, arts-integrated curriculum inspired by Waldorf education in the public school setting. We develop students who are compassionate, eco-literate, critical thinkers prepared to meet the demands of their world. We will grow to K-8 by 2017.
Shop at AmazonSmile and Syringa receives a donation from Amazon.com! Note: the top of the Amazon page may say "Supporting Wood River Methods Charter School" instead of Syringa Mountain School.  This is ok -shop away and help SMS in the meantime!